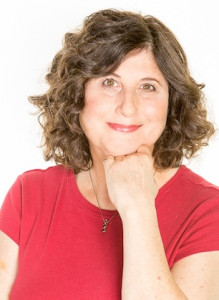 A native of Pittsburgh, I earned a B.S. in communications from Northwestern University and enjoyed an eclectic career in book and magazine publishing before migrating to the fitness and exercise industry. As the senior editor of Iron Man magazine, a venerable publication in the bodybuilding and fitness field, I wore multiple hats as both a content creator–writer, sports reporter, columnist, grab-shot photographer–and the chief production editor responsible for getting the magazine out the door–content editor, copy chief, layout artist and department head. My photos were published online and in Pump & Circumstance, a gossip and personality column I wrote and produced. Basically, I can bring home the story, write it, edit it, design the layout, proofread and finalize it–a one-woman editorial staff, if necessary.
People often wonder how a serious editor and grammarian like myself could fall down the rabbit hole of competitive bodybuilding. The short answer: I needed a job and it looked like fun. Throughout my career I've shown a talent for taking on a subject I didn't know much about and getting good at it. This was no exception. First at Flex magazine, where I was editor-in-chief and associate publisher, and then at Iron Man, I developed expertise in the technical aspects of exercise–from exercises, techniques and training systems to diet, nutrition
and supplementation to biochemistry and the science of building muscle and losing fat
. I also developed a reputation as "Ruthless Ruth Silverman," a savvy reporter, commentator and interviewer covering the various physique sports in print and then on the Internet.
Prior to my jumping into fitness, my editorial career included managing editor of a real-estate-textbook-publishing company, copy editor at a film magazine, freelance book editor and a stint at Entrepreneur. My most unusual job: copy chief of Hustler, gig that required a sharp sense of humor along with impeccable skills.
As fast as modern communications have advanced, I have moved forward with them, and when my publisher stuck a microphone in my hand and said, "Talk, don't write," I hit my mark and became part of the evolution of sports reporting.
A longtime resident of Hollywood, California, I thrive on being at the hub of the entertainment world, and I'm a charter member of the Muscle Beach Breakfast Club.